Best Blog Directories
Below is a lits of blog directories we're listed in or have submitted to be a part of (as of 25.1.2012). Why? For three reasons.
1) We're there so you could find us,
2) Hopefully this list can help the ones looking for directories to submit their own blogs, and
3) Some blog directories require you to list them on your site in order to get the placement.
Here's the list of blog directories we're using to increase our SEO rankings and to guide you in. The texts in all descriptions etc. are by the directories themselves, and we as such, do not promote any one of them over the other.
OnTopList.com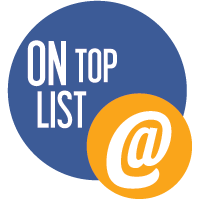 Add blog to the directory.



Marketing Blog Directory | Add Blog
List your blog on the Internet's biggest and best Marketing Blog. The Marketing Blog is the premier source for the finding and posting marketing related blogs. Join for FREE!
eMarketing Blogs Directory – Listing of Internet marketing blogs. Find a quality blog in our directory or submit yours.
Blog RSS 'feed burners':
Ice Rocket